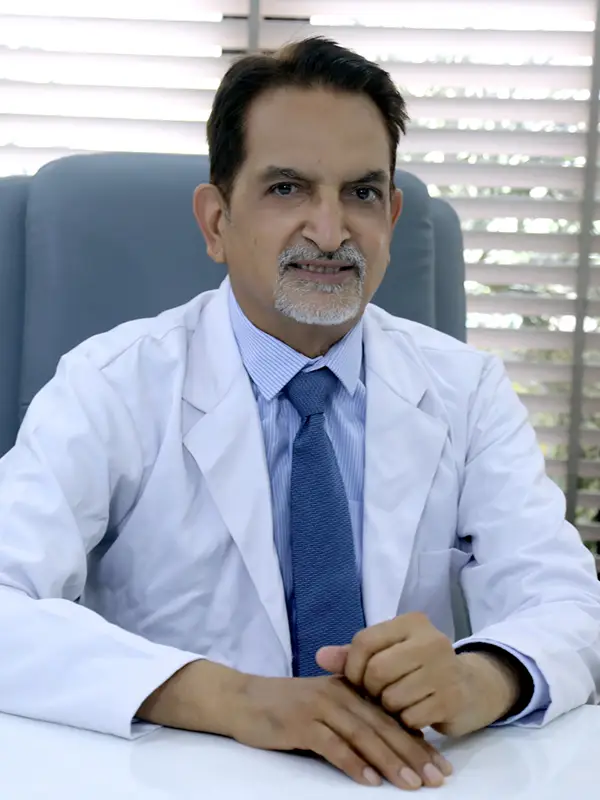 Best Urologist & Laparoscopic Surgeon in Delhi
With a career spanning more than 45 years, Dr Arun Kumar Handa is a leading surgeon and a pioneer in laparoscopic surgeries. He did his MBBS and Masters in Surgery at the prestigious Christian Medical College, Ludhiana. After completing his education, he joined as an Assistant Professor. He established Handa Nursing Home in Delhi in 1984 with an aim to provide, excellent, ethical and empathetic care to patients. With a vision to bring advanced care to India, Dr Arun Kumar Handa brought laparoscopic surgery to Delhi in 1992 after completing a fellowship in Germany. Over the years he has mastered the art and done over 20,000 laparoscopic procedures. He has also pursued urology as his core branch and has extensive experience in urological procedures. He was also among the first to start ultrasonic wave lithotripsy in Delhi. With excellent results and patient satisfaction he has gained trust among the people and is one of the most sought after surgeons in Delhi.
Our Clients
Our Client Happy Say About Us
It has been a wonderful experience at Handa Nursing Home. Dr. Handa is an amazing doctor and a great human being. The staff was nice and very helpful. I will definitely recommend this place to others.
I had come to get my gall bladder stone removed by laparoscopy. My experience was very nice and comfortable. The process was smooth and I was discharged the next day. It is a great place and services are offered at very reasonable prices.
I got my upper eyelid surgery done. After two failed attempts, I was a bit scared for a third time. But both Dr.Arjun and Dr.Shruti made me feel comfortable. I am very happy with my result and I will definitely recommend more of my friends to come here.